How Much Money Did Geo Earn From Tere Bin on YouTube
Tere Bin is Geo Television's block buster drama serial which is produced by 7th Sky Entertainment. The drama has been directed by Siraj Ul Haq and it has been written by Nooran Makhdoom. Tere Bin has broken major records of popularity and ratings in six months. The drama has gained more than 3 billion views on YouTube and the views are rapidly increasing. The first episode of the drama garnered 61 million plus views. Almost all the other episodes of the drama collected 30 million plus views. The drama continuously became a trend in Pakistan and other countries for six months.
Sources claim that Geo television has earned approximately 1 billion rupees from the YouTube views. The Independent Urdu website said that the channel has earned a huge amount from Tere Bin. The YouTube sources say that the worth of the views varies, if people are watching the show from Western countries, the channels make more money but if they are watching from Pakistan or India, they make less money. The sources also claim that the entertainment content gets more views and more earnings than the news and current affairs content. According to research, Geo earned an estimated 3.6 million dollars from this play.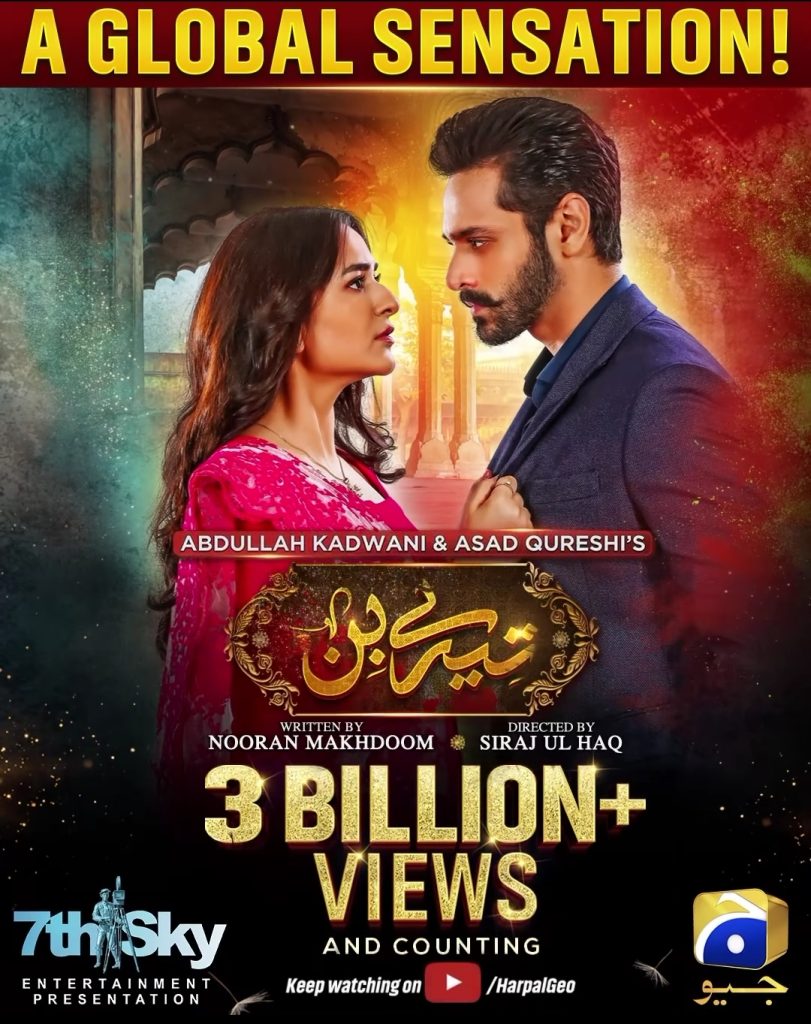 The source also gave an example of a vlogger to check Tere Bin earnings, the source says that a vlogger from Islamabad earned 2484 dollars from one of his videos which gained 1.8 million views on YouTube which means Geo TV approximately earned 3.6 million dollars which are 1billion Pakistani rupees. A well-known Pakistani podcaster Talha Ahad of TCM also confirmed that Geo might have earned around 36 million dollars from Tere Bin after insane numbers of views. It is to be remembered that Khuda Aur Mohabbat 3 is still ahead in terms of YouTube views on Geo TV.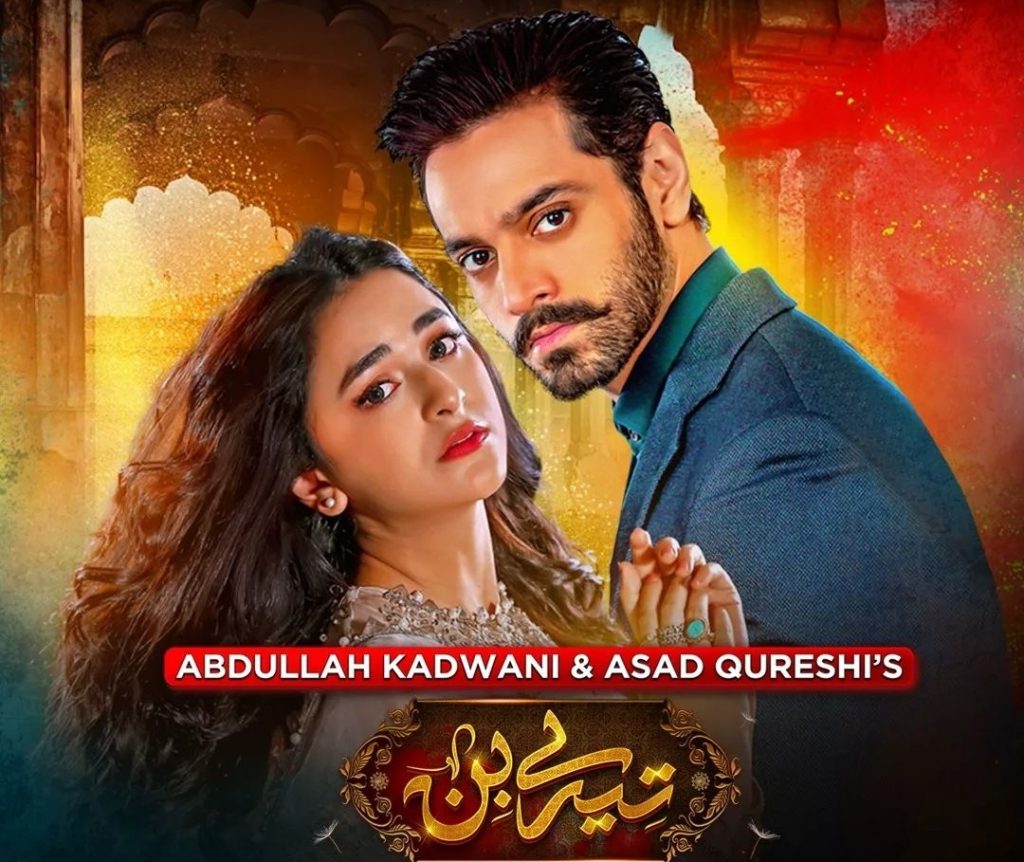 The above mentioned numbers are just based on the estimation given by the YouTubers. Geo TV hasn't talked about the earnings yet. The channel hasn't given any official numbers or information about drama's earnings.