No respite for dollar as rupee opens week on positive note
Pakistani rupee appreciates for 12th consecutive session.
Local currency gains Rs1.95 against dollar.
SBP likely to maintain status quo in interest rate today.
---
KARACHI: The Pakistani rupee continued its rally against the US dollar for the 12th consecutive session at the start of the week's trading on Monday.
The local currency appreciated by Rs1.95, 0.89%, against the greenback and closed at 217.97 in the interbank market.
Last week, the rupee ended the week at 219.92 per dollar. It continued to appreciate against the greenback despite a decline in the foreign exchange reserves and Moody's downgrading of the nation's sovereign credit rating.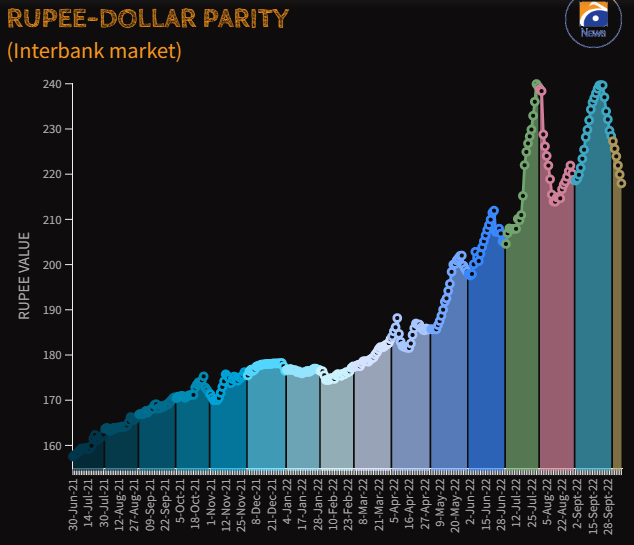 Meanwhile, traders and analysts believe that the local unit is unlikely to fall from its current levels against the US dollar. 
Moreover, the State Bank of Pakistan (SBP) is scheduled to meet today to assess developments on the economic front and announce its monetary policy for the next seven weeks.
Conflicting movements in economic indicators suggest the worst is not yet over, but the market has developed a consensus that the policy rate will remain unchanged at 15% for the next one and a half months.