Here's a 'new way' to send voice notes on WhatsApp
Meta-owned WhatsApp is once again rolling out a new update for its users, allowing them to have a smooth and better experience while connecting with their loved ones. 
The instant messaging app is releasing the ability to share voice notes through status updates, WaBetaInfo reported Wednesday.
The new update is being introduced through the Google Play Beta Program, bringing the version up to 2.23.2.8. However, this feature is only available to some beta testers for now and users will have to wait for a future update to get their hands on the feature. 
The feature would let users "share a voice note as a status update with a certain audience configured within your privacy settings."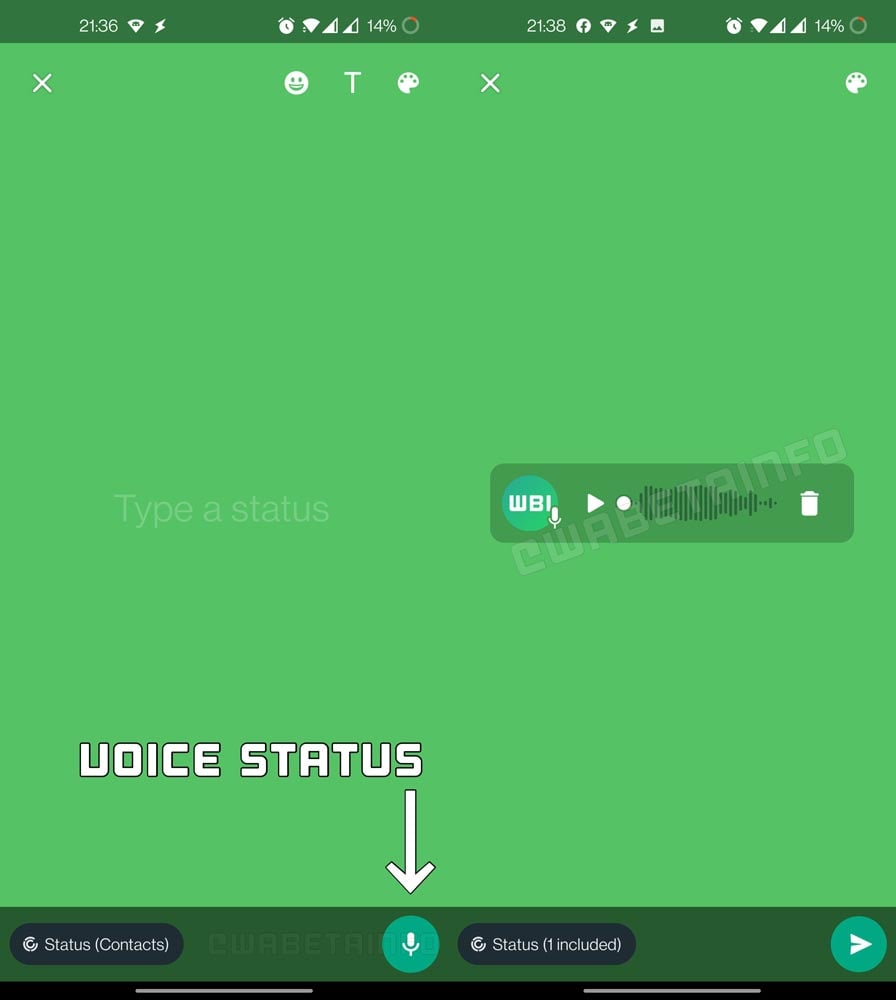 As it is shown in the screenshot above, users can share voice notes as status updates by "accessing the feature within the text status section, in case it is enabled for them".
The users can also discard a recording before they share it, hence, gaining more control over their voice recordings. As per the app-tracking website, the maximum recording time for the voice note is 30 seconds.
Moreover, those who want to listen to the voice recordings on status updates need to update their WhatsApp.
Ensuring the privacy of its users, WhatsApp has made the status updates end-to-end encrypted. This will allow users to share the voice notes with the people they choose within their privacy settings.
"Similar to images and videos, voice notes shared via status disappear after 24 hours but users also have the ability to delete voice notes for everyone after they have been posted as status updates: users are always in control over what they share," said WaBetaInfo.
The feature will be rolled out to more users in the coming weeks.
Blocking feature
Last week, the tracking app announced that WhatsApp is working on a block shortcut update right within the notification bar.
The new feature will allow users to block someone when they get a notification of their message on their phones.
"WhatsApp plans to introduce a block shortcut within notifications but not always: the block shortcut is visible only when you receive a message from unknown and untrusted contacts," said the app tracking website.
The feature is limited to untrusted contacts as users may tap on the block option by mistake when replying to someone through notifications, accidentally blocking their trusted contacts.
The new feature will be available to users in the future update of the app.