Osman Khalid Butt's Father Passed Away
Osman Khalid Butt is counted among the most intelligent and talented stars in the Pakistani drama industry. With many great projects under his belt, Osman is also a great choreographer and he has worked in theatre. The actor gets his artistic bent and creativity from his father. Osman's brother Omar Khalid Butt is also a news anchor and writer and the family values art and creativity thanks to their father Mohammad Khalid Said Butt.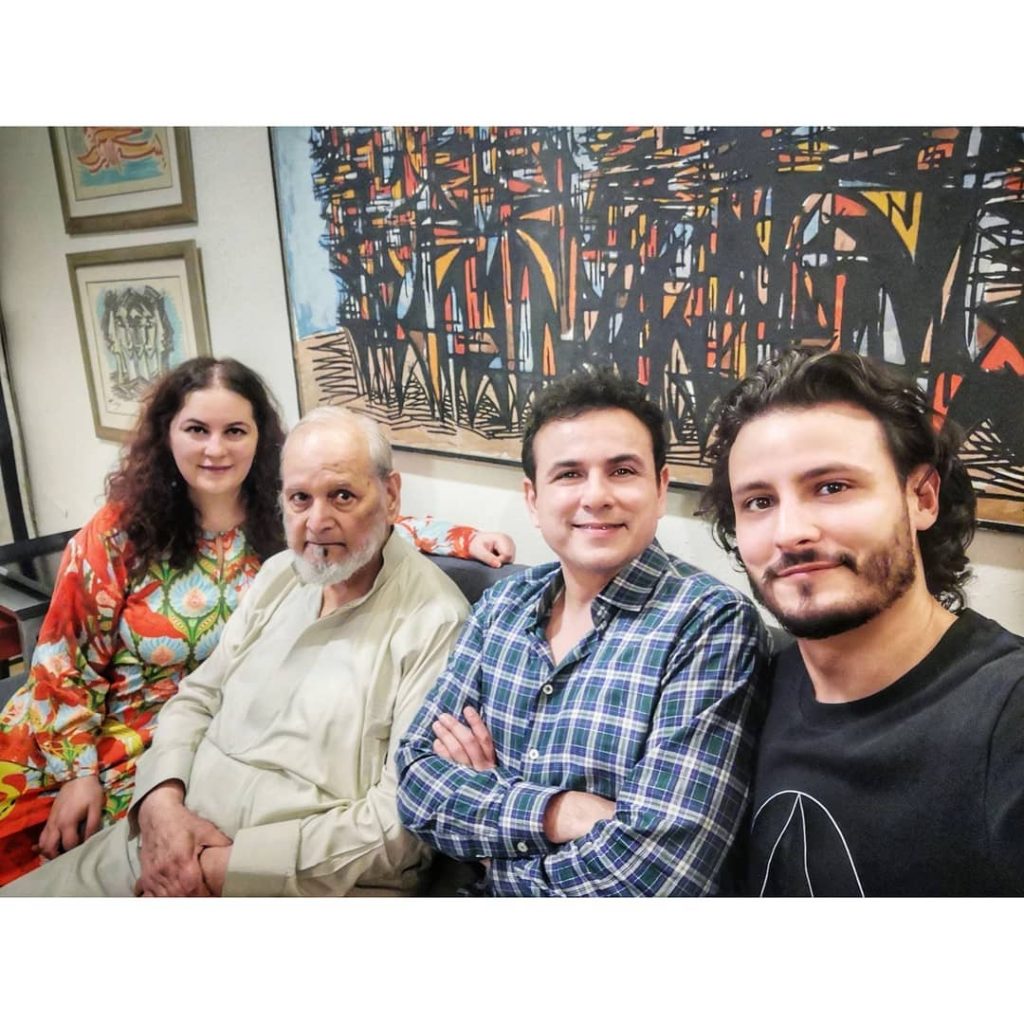 Today is a sad day for the family as Osman's father passed away last night. Osman announced the news on his Twitter as he shared how his father has served arts in Pakistan as he has served as DG National Council of Arts, DG Lok Virsa and he has received Pride of Performance from the Government of Pakistan and Officer de l'Ordre des Arts et des Lettres from the Government of France.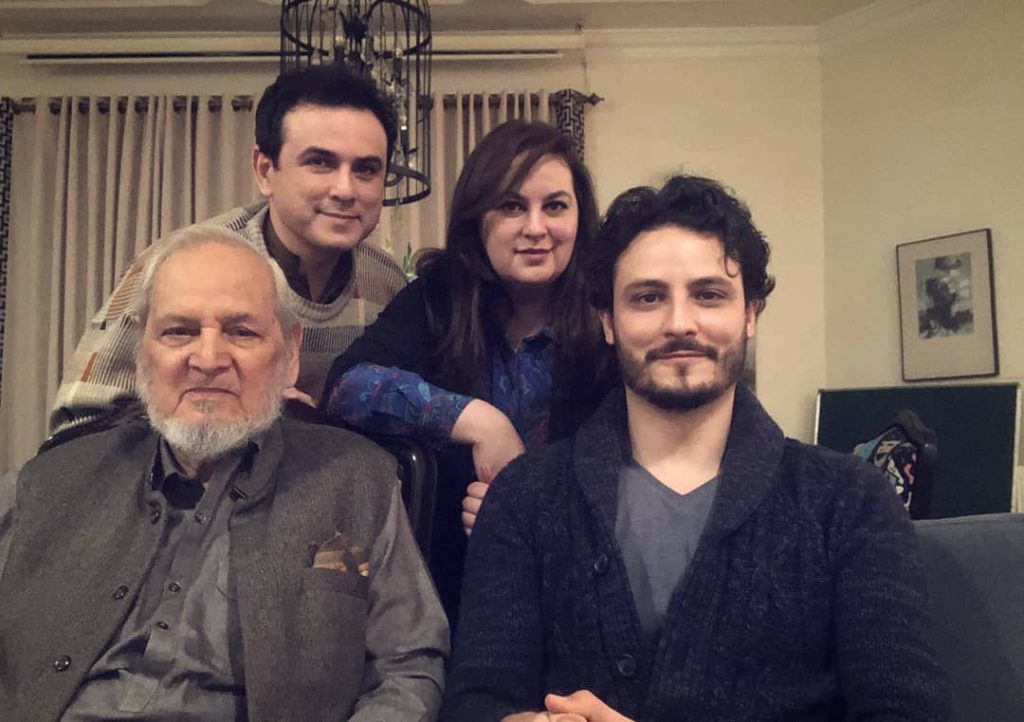 This is the announcement made by Osman Khalid Butt on his Twitter from his and his brother and sister Omar and Michelle's side: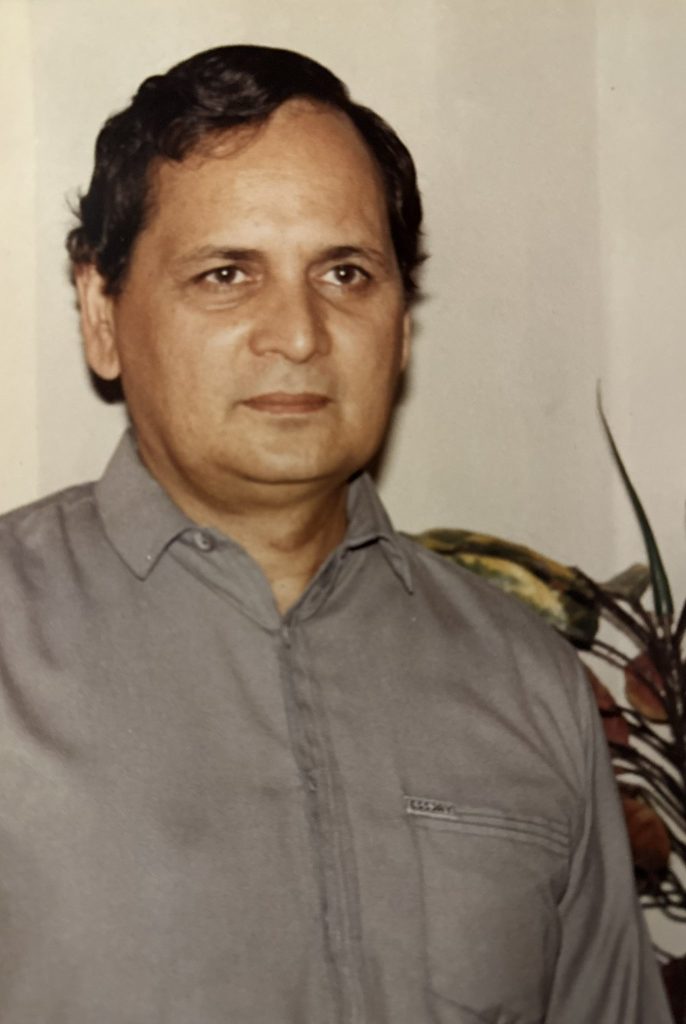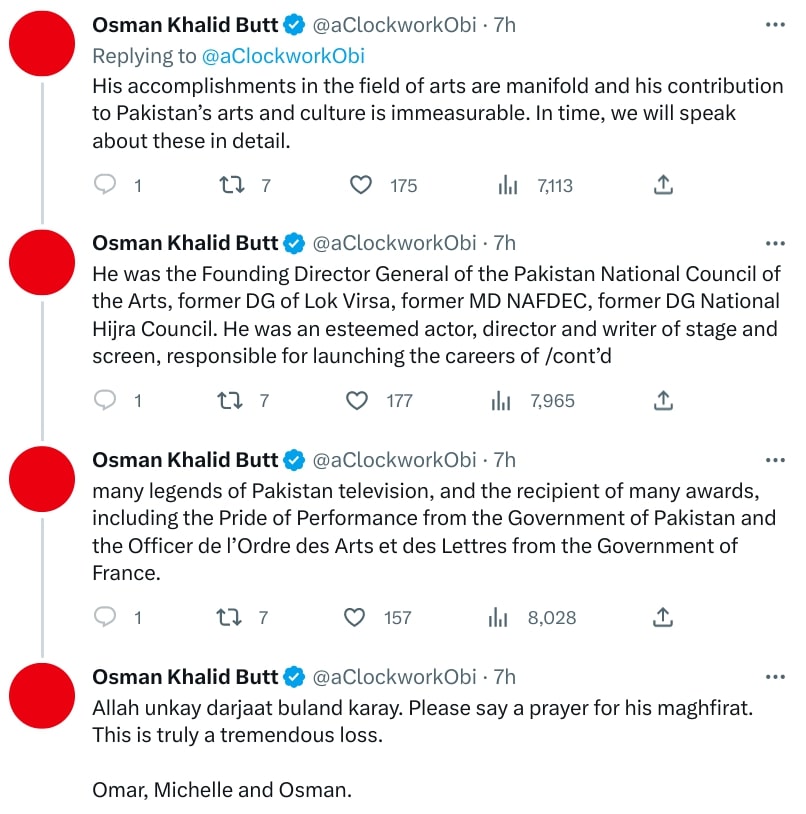 Osman's father's Namaz e Janaza will be held at 2:30 pm on Friday at Khalid Masjid, Cavalry Ground Extension, Lahore. May Allah grant him high ranks in Jannah and may the family finds the strength to bear this loss!