Saeeda Imtiaz Death News Turns Out To Be Fake
Saeeda Imtiaz is a model and actress. she started her career in films and we have seen her as a part of films like Kaptaan, Wajood and Thori Setting Thora Pyar. She was recently part of public discussion as she appeared on the reality show Tamasha on ARY Digital which got good ratings and people loved the Pakistani spin on Big Boss. A piece of news regarding her was posted through her Instagram account via her admin which shocked everyone.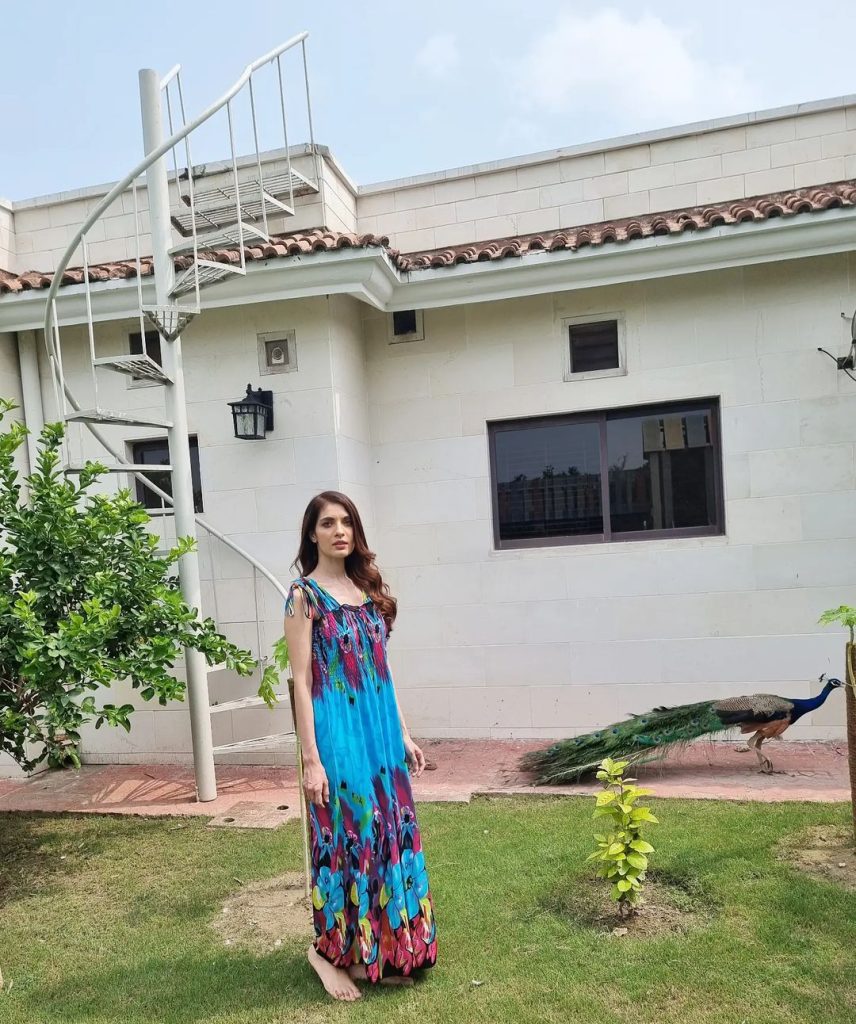 Saeeda's Instagram story and her Facebook page shared the sad news of her demise. The post read that she had been found dead in her room in the morning. The news took the media by storm and everyone was shocked and sad about such a young woman's loss.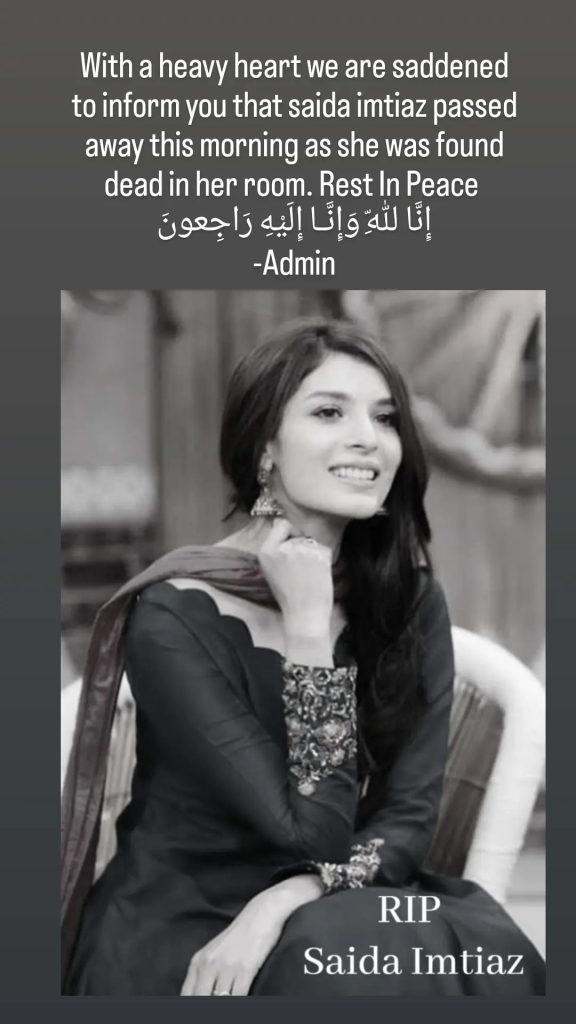 Turns out that the news is fake and her social media pages are allegedly hacked by her social media manager who had posted that fake news. Saeeda Imtiaz is trying her best to get access to her social media accounts. The news was shared by All Pakistan Drama Page and they said that Saeeda is doing fine and it has all happened because her social media accounts got hacked.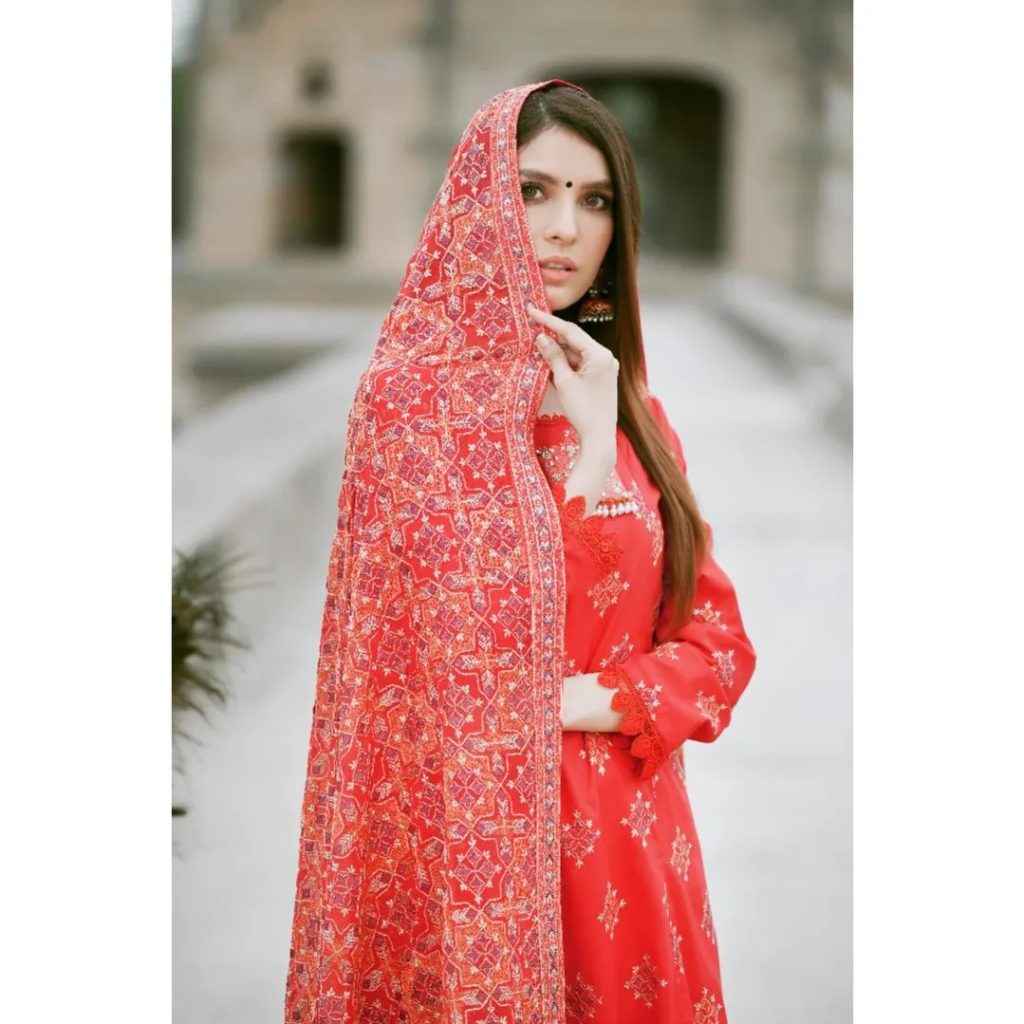 This is what the post said: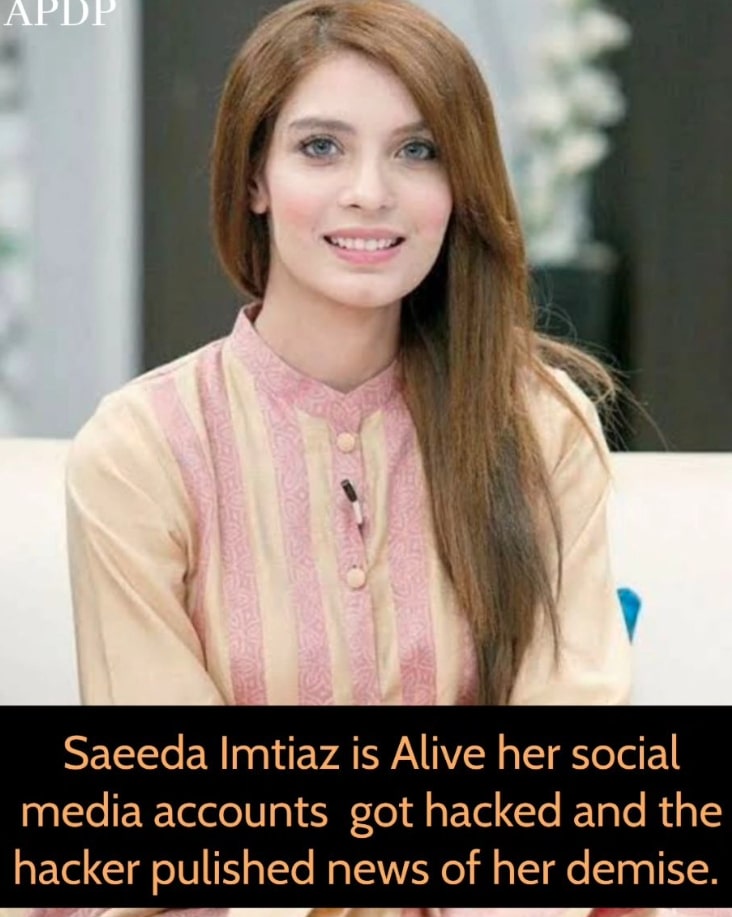 Saeeda's alleged lawyer by the an of Mian Law chamber has also come forward on Instagram and he has asked to not post about Saeeda's death until it is confirmed while he also appealed everyone to pray for her health: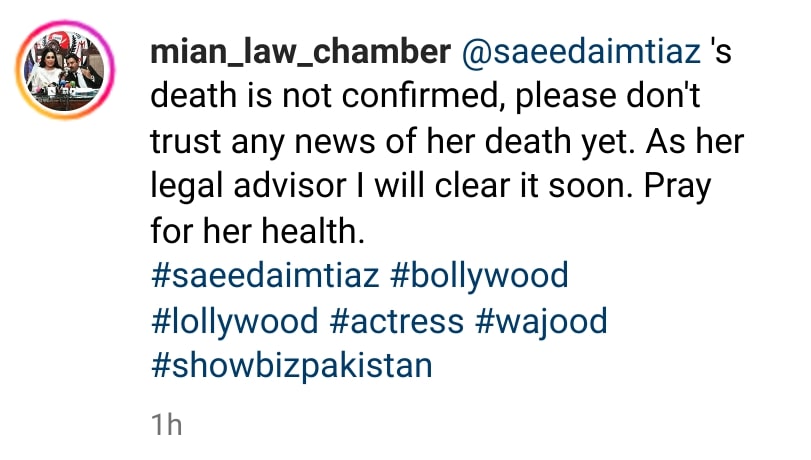 Saeeda Imtiaz's Tamasha co-star Saim Ali has also confirmed she is fine: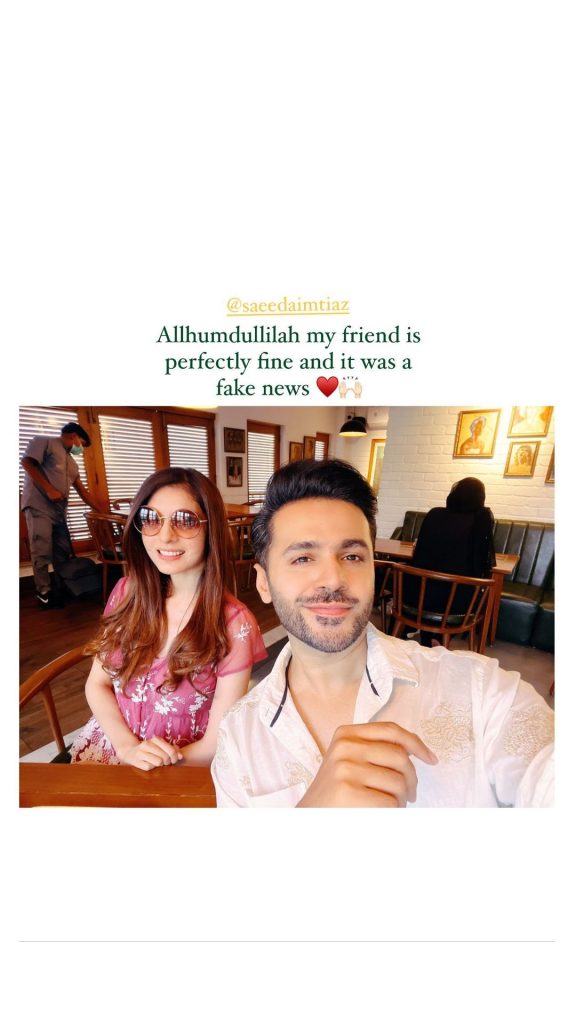 Here is what the internet has to say: