Feroze Khan Files Defamation Case Against Fellow Actors
Feroze Khan has been in the news for past few months now. It all started with his divorce from ex-wife Syeda Aliza Sultan. The two have been going through a very public custody battle for their two kids Fatima and Sultan. During the custody battle, news of alleged abuse against Aliza Sultan by her then husband Feroze Khan came out. There were also pictures which were submitted as evidence which came out from the court documents.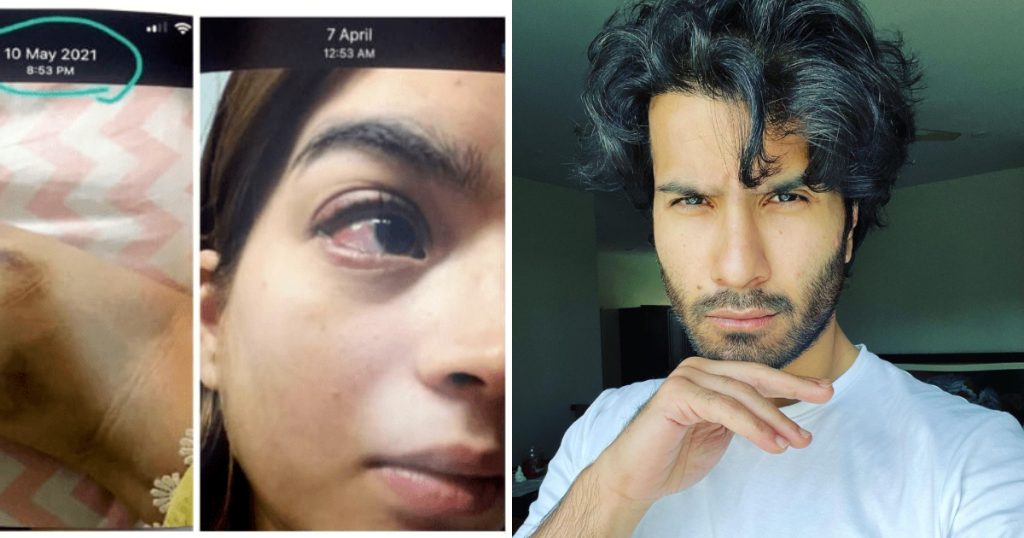 After the pictorial evidence came out, many celebrities came forward to lend support to Aliza Sultan and starting condemning Feroze Khan. After a while, Feroze released a statement that he is fighting his case in court and since then he has said that this was all a ploy to defame him.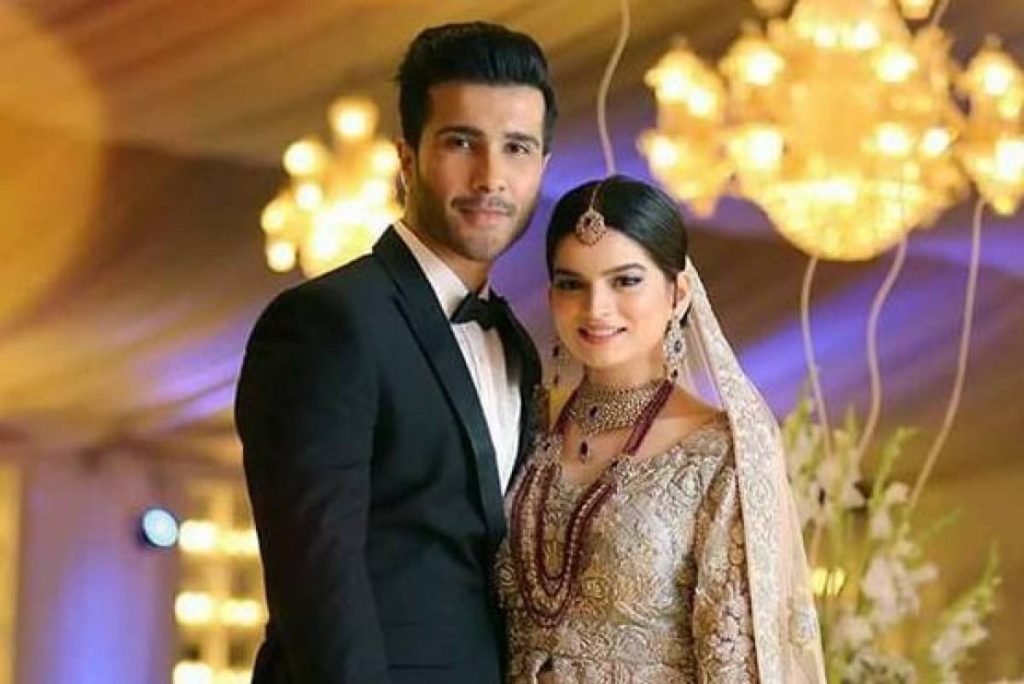 Feroze Khan has now sent a legal notice to all the fellow actors who posted against him after what went down. The list includes the following celebrities: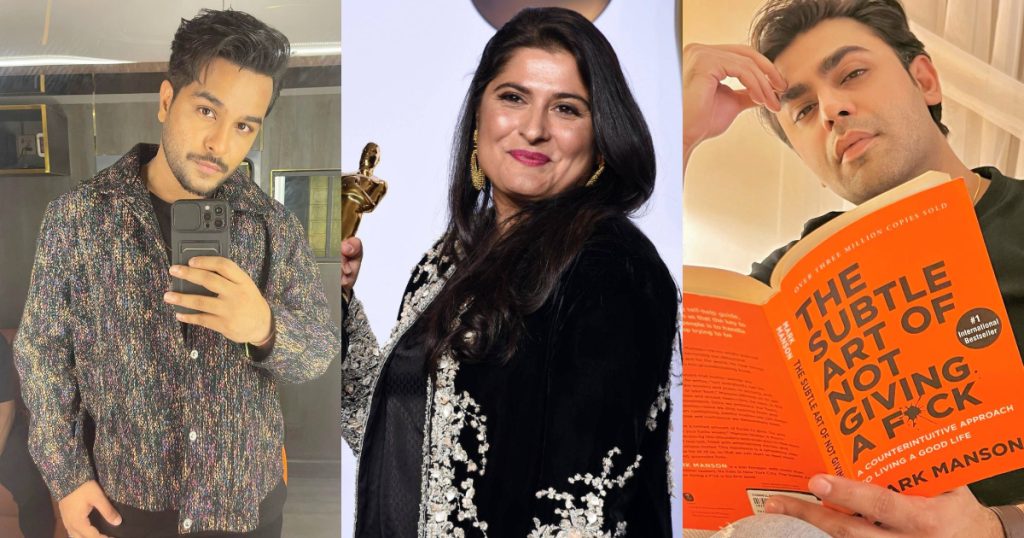 1. Syeda Aliza Fatima- ex wife
2. Musaddiq Malik
3. Sharmeen Obaid Chinoy
4. Asim Azhar
5. Osman Khalid Butt
6. Mira Sethi
7. Minal Khan
8. Aiman Khan
9. Sarwat Gilani
10. Yasir Hussain
11. Farhan Saeed Butt
Here are the celebrities being served notice for defamation and up to 20 million fine: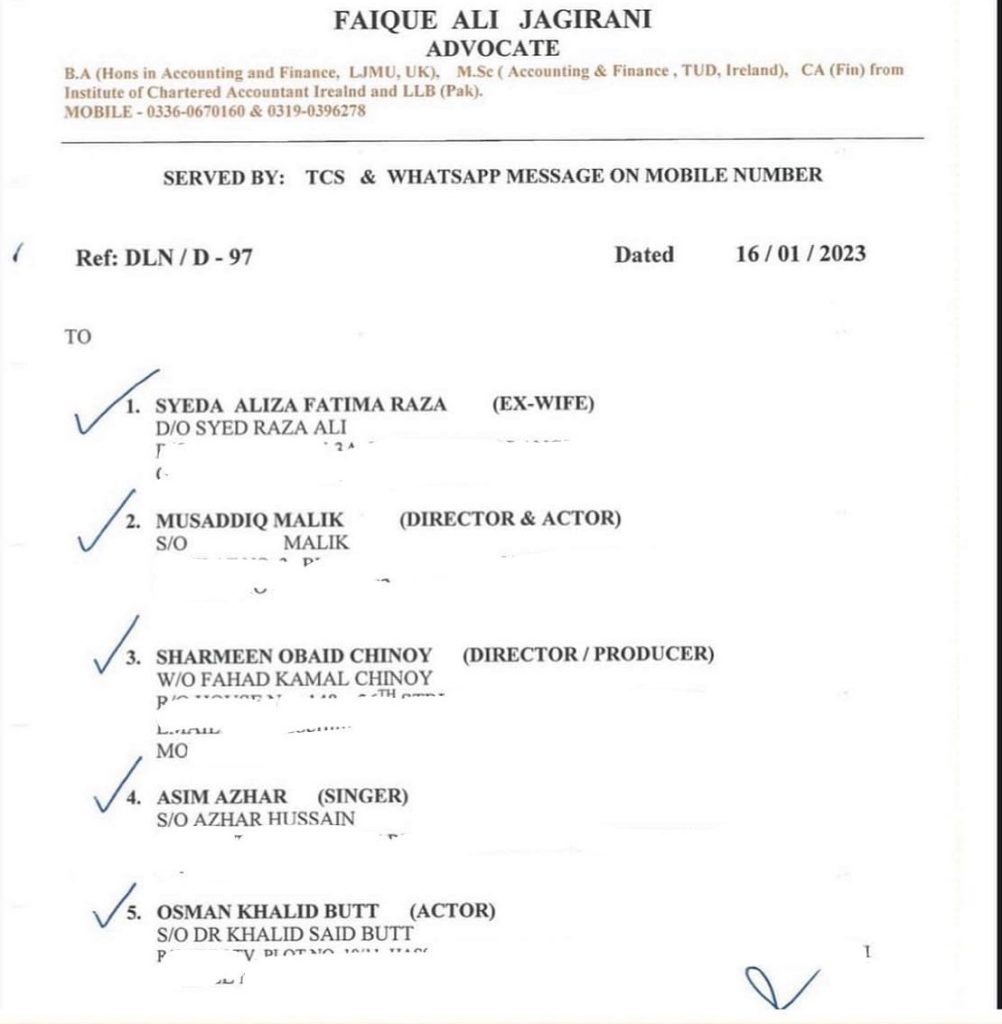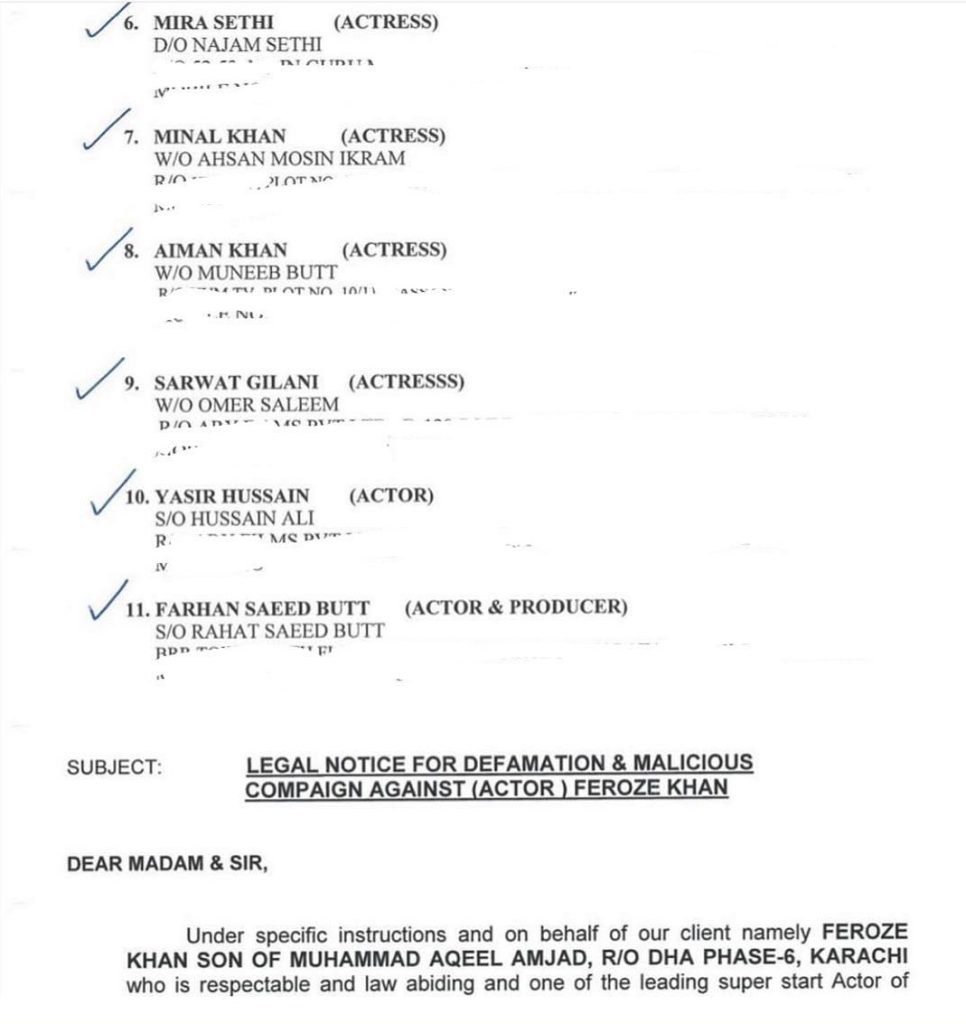 Feroze also tweeted that he has sent out the notice:

This is how the internet is reacting to the whole development: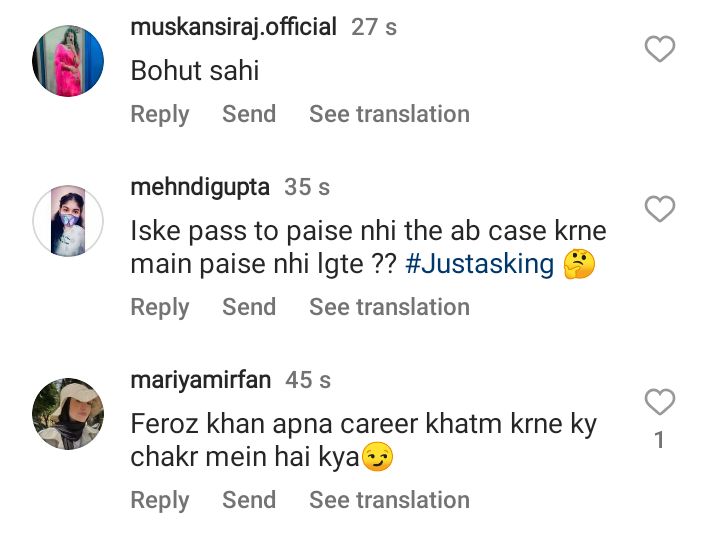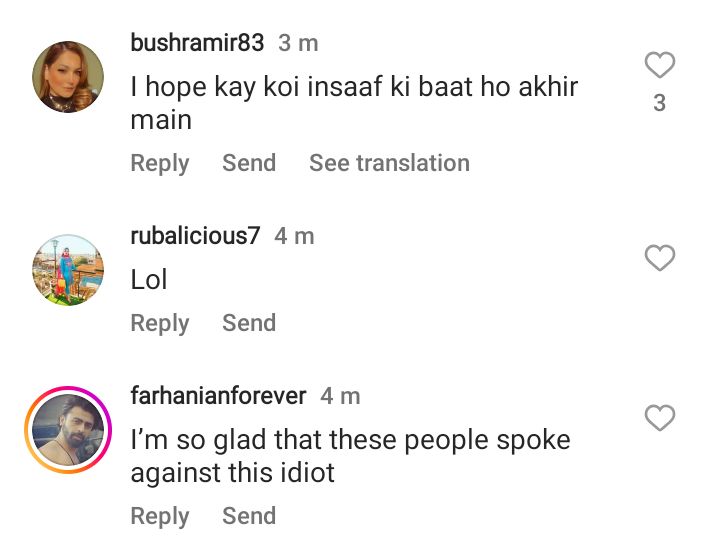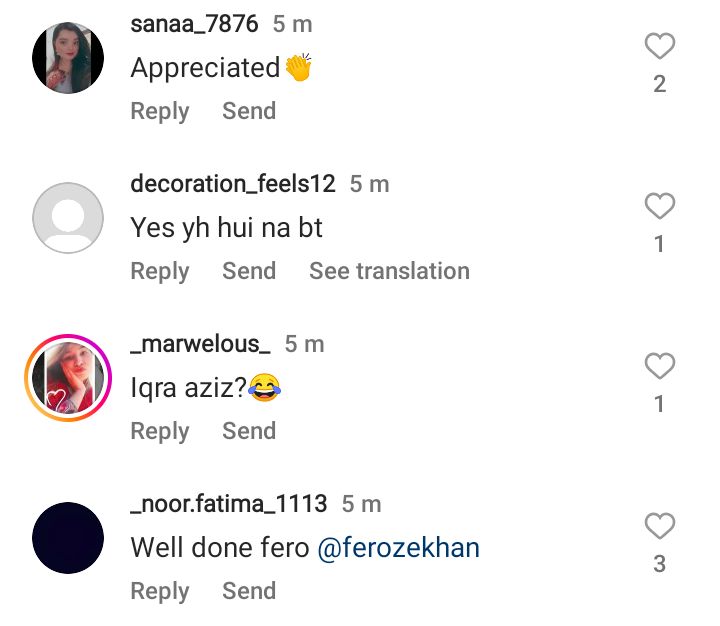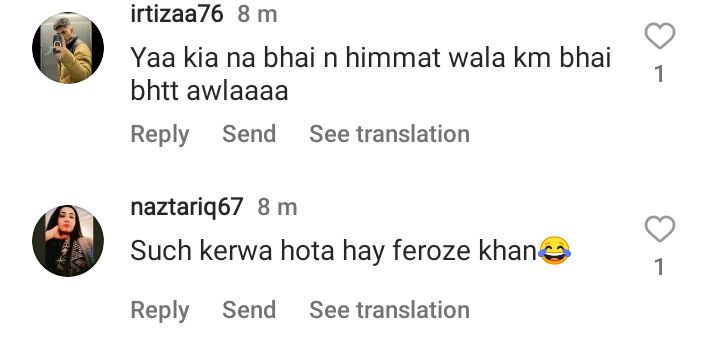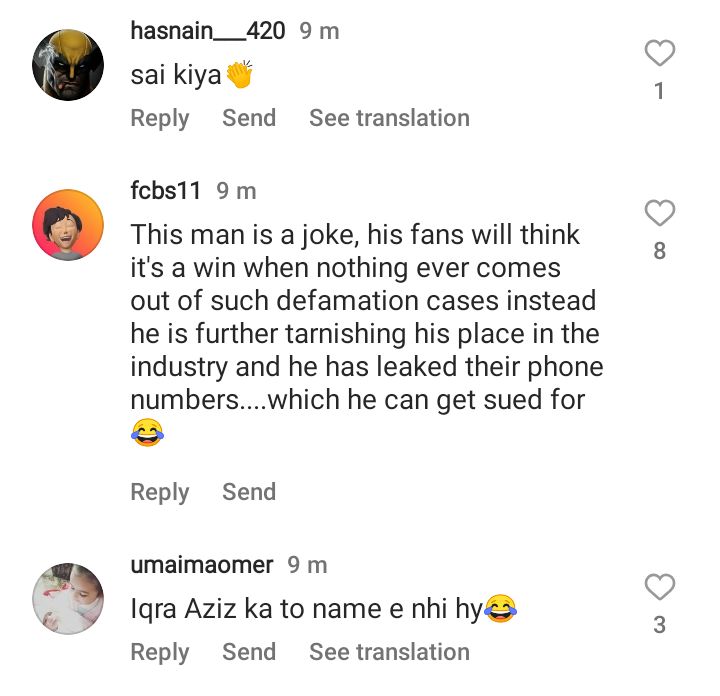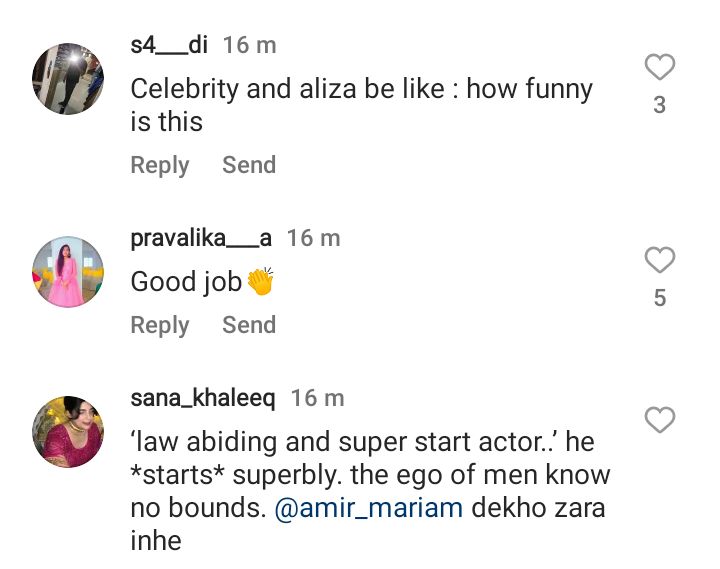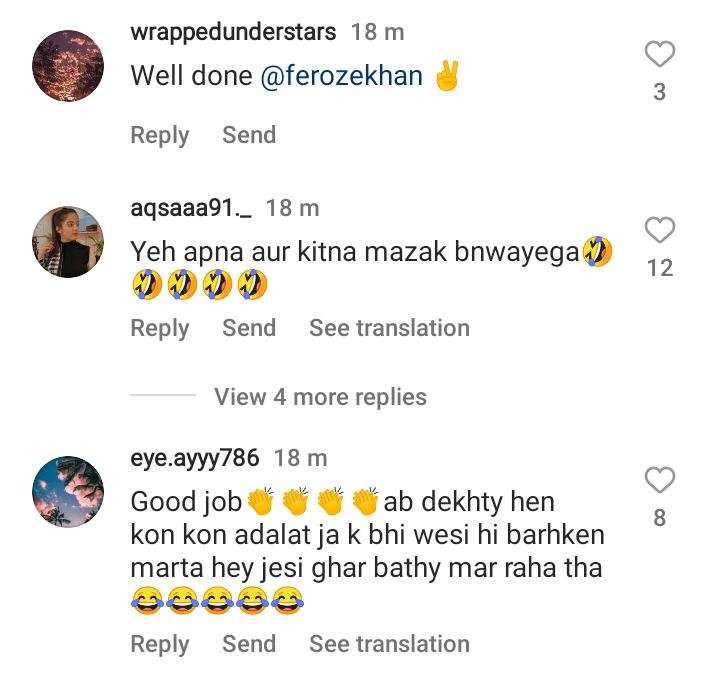 Sarwat Gilani's husband Fahad Mirza has called Feroze Khan vengeful.